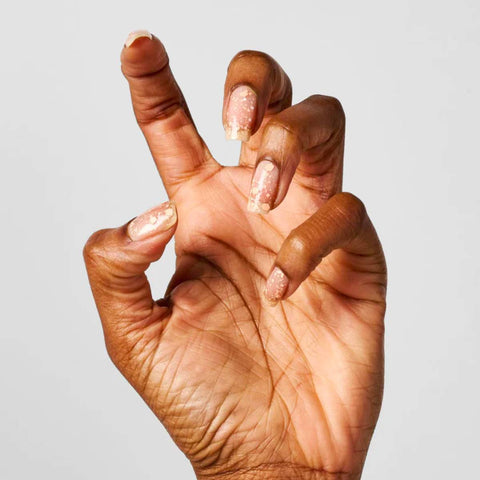 Nail Care FAQ
How To Fix Chips or Cracks In Chrome Nail Polish?
To fix chips or cracks in chrome nail polish, first, clean nails thoroughly. Apply a base coat, let it dry. Then, reapply the chrome polish, covering the damaged areas. Seal with a top coat, ensuring edges are covered. Let it dry completely for a flawless chrome manicure that lasts.
How Do I Remove Nail Art Without Damaging My Nails?
To remove nail art without damaging your nails, follow these steps: 1) Soak cotton balls in acetone, 2) Place them on each nail, 3) Wrap fingers in foil, 4) Wait 10-15 mins, 5) Gently remove the polish, 6) Moisturize nails afterward. Avoid forcefully scraping or peeling to maintain nail health.