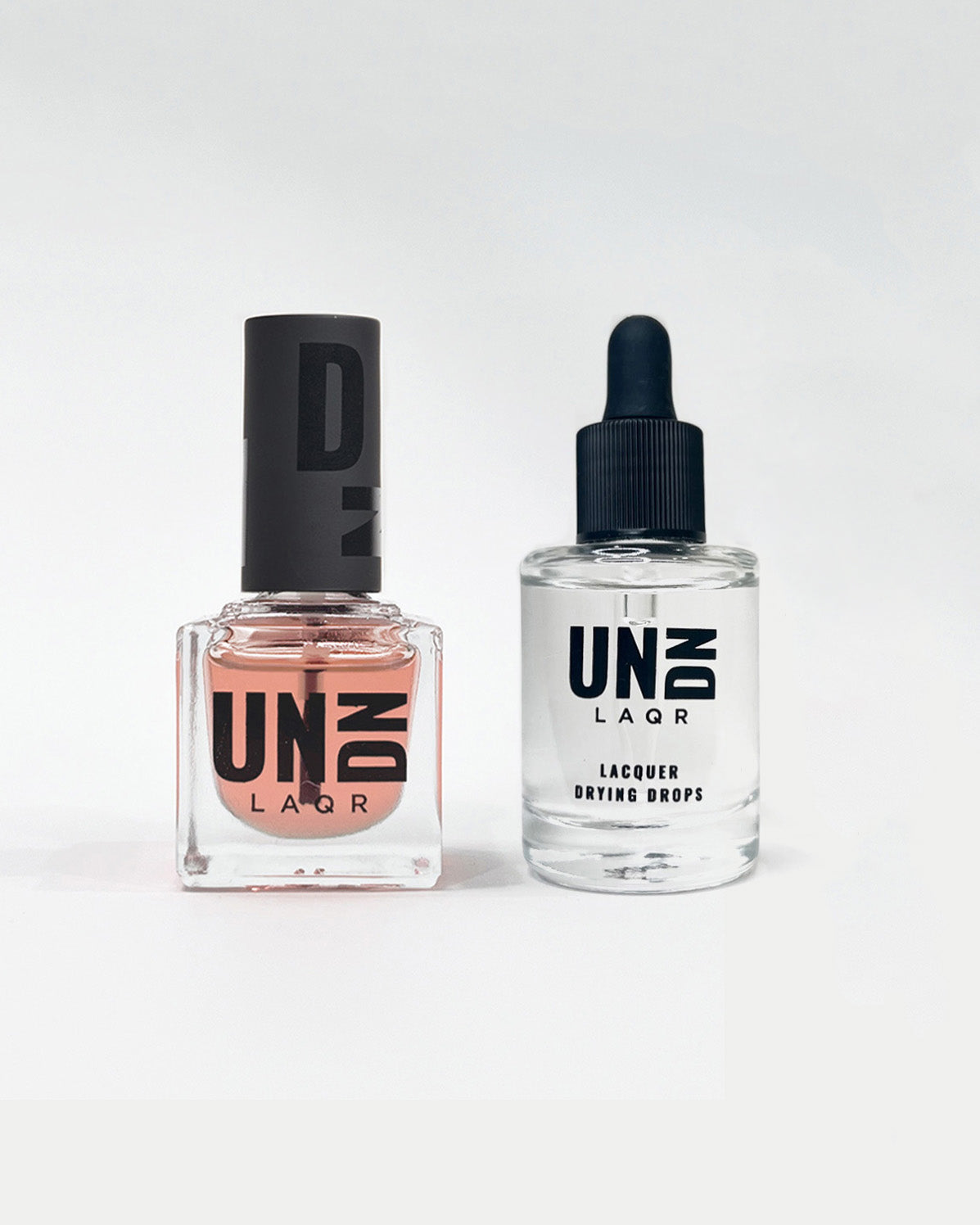 Your nails will thank you!
Dive into our nail care experience with our new special duo. Indulge in the moisturizing magic of our Piña Colada Cuticle Oil and save time with our Quick Dry Drops.

Piña Colada Cuticle Oil:
Hydrate and nourish your nail beds with our Piña Colada Cuticle Oil. Specially formulated to moisturize your cuticles, it promotes healthy nail growth by nourishing the nail bed. For best results, use your UN/DN LAQR Cuticle Oil daily at bedtime. If applying post-polish, ensure the LAQR dries before oil application.

Quick Dry Drops:
Looking for the fast lane? Our Quick Dry Drops have been crafted to accelerate your UN/DN LAQR dry time. After polishing and top-coating, hold the Quick Dry Drops about 1/2 an inch above your nail. Dispense a small drop onto each nail, wait for a couple of minutes until dry to the touch, and then rinse.

Explore our diverse range of nail polish accessories, thoughtfully curated to enhance your nail care experience.

Whether it's a pouch, nail brushes, or something else, we know you're gna love it. Questions? Email us, and we'll gladly help out.