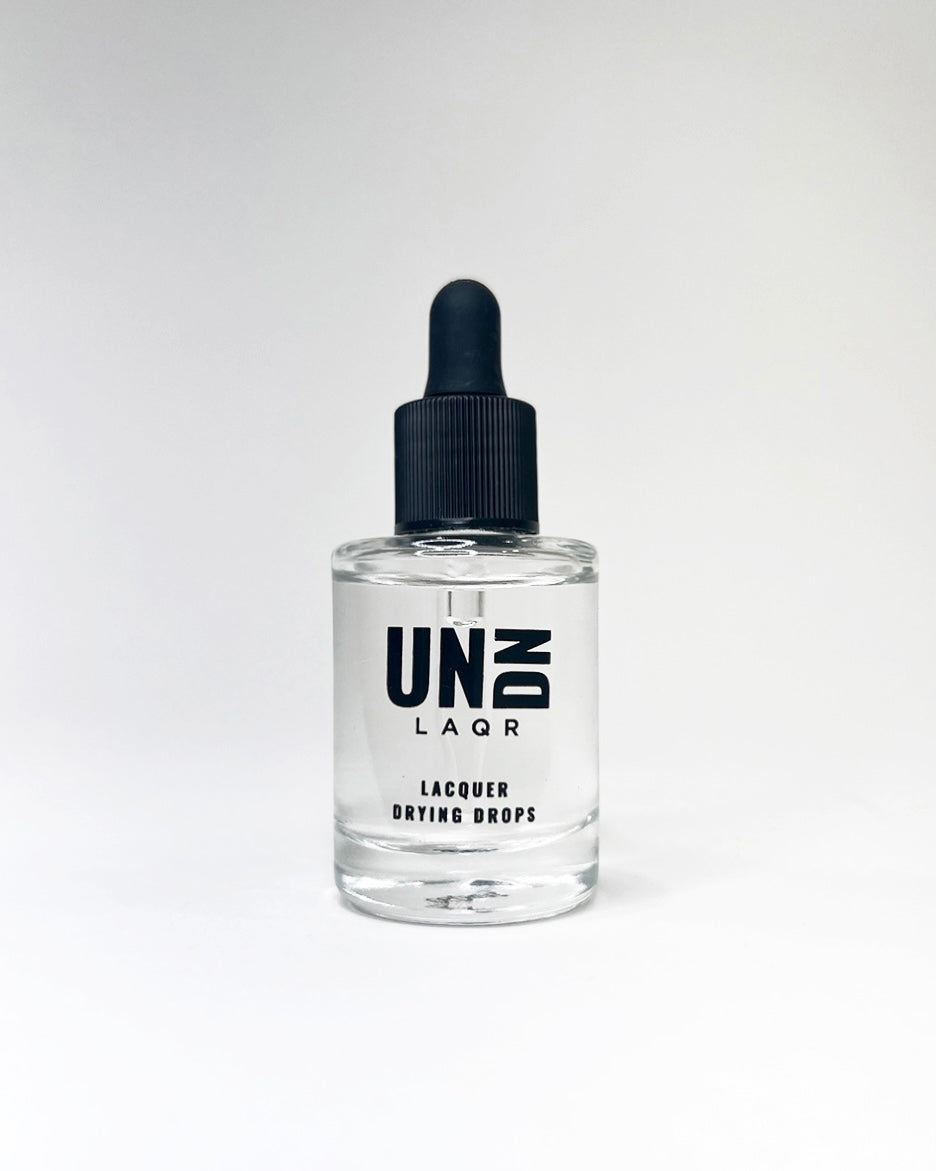 Fast and Easy, what more could you ask for?
Our Quick Dry Drops are specially formulated to speed up the dry time of you UN/DN LAQR.
Apply your nail polish and top coat as you normally would. Then, holding the Quick Dry Drops approximately 1/2 an inch above you nail, squeeze out one small drop onto each fingernail. Wait a couple minutes until the nail is dry to the touch and then rinse off your hands.
Explore our diverse range of nail polish accessories, thoughtfully curated to enhance your nail care experience.

Whether it's a pouch, nail brushes, or something else, we know you're gna love it. Questions? Email us, and we'll gladly help out.