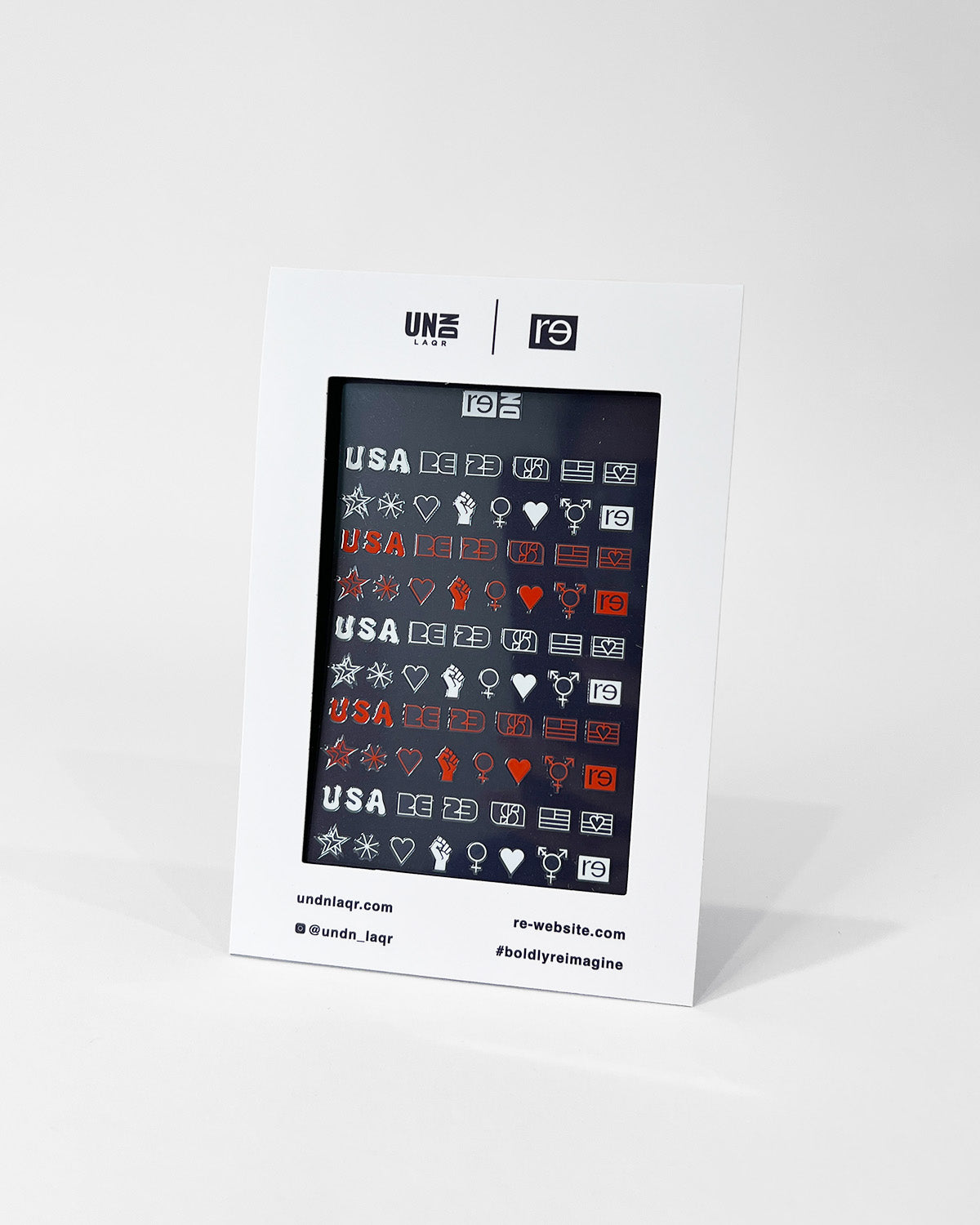 A collective of re-imagination.

'Reimagine US' is about national pride, exemplified in a new, wearable way.  This collection of high quality nail polishes and an exclusive set of nail decal stickers are perfect to make a unique look and support your team during the Women's World Cup.

Why not get the set instead!?
Elevate your nail art with our stickers. No brushing required. Dive into a collection of unique designs, with up to 180 stickers, that easily adhere to your nails, instantly upping your nail game.
Select & Peel: Choose your desired design and gently peel off the sticker, avoiding contact with the center. (tweezers help!)
Apply: Ensure your nail is completely dry. Place the sticker smoothly onto the nail.
Seal: For longevity and a flawless finish, layer with a top coat.
Remember, the key to a perfect application is ensuring your nail is dry and handling the sticker delicately. Let your nails do the talking!