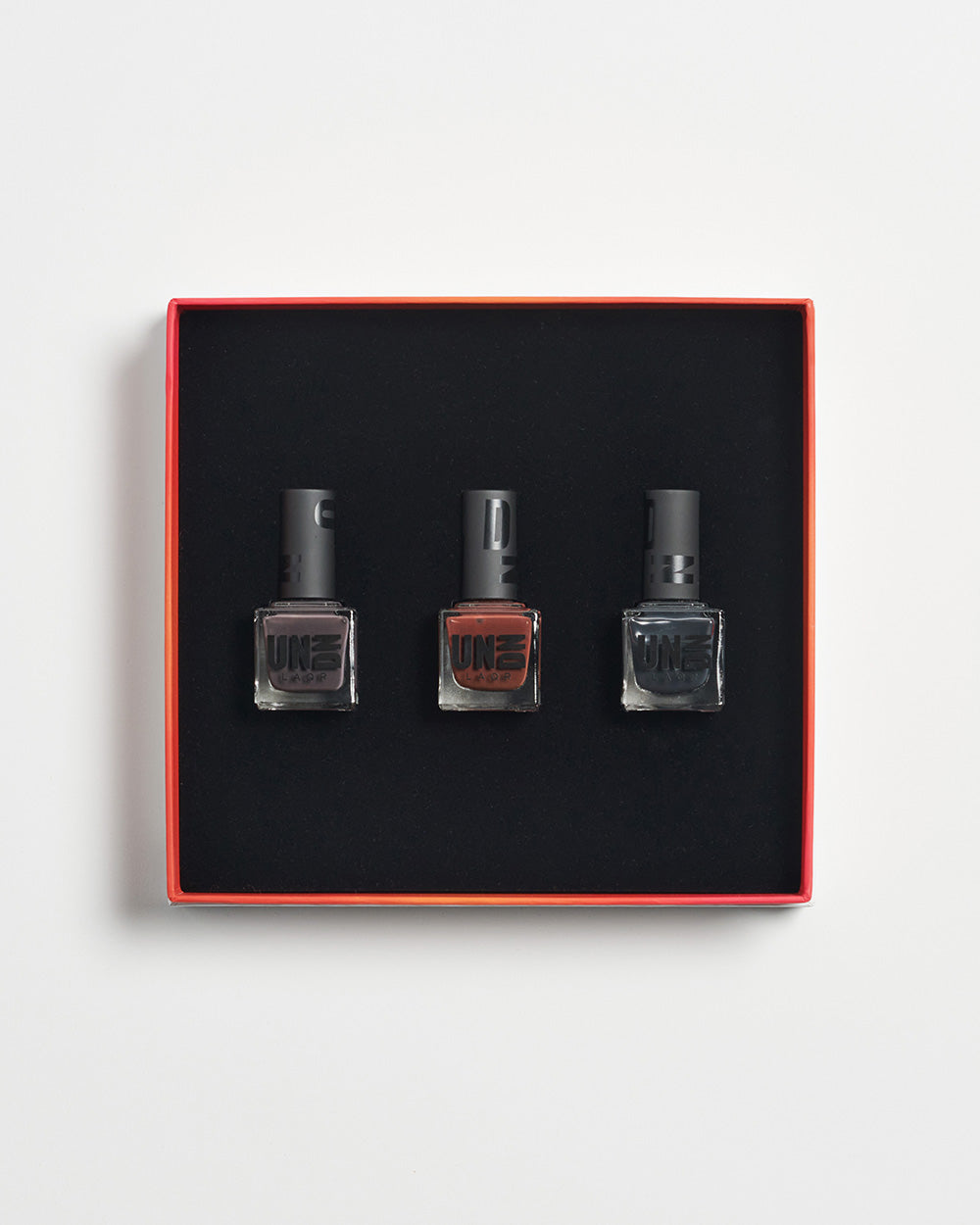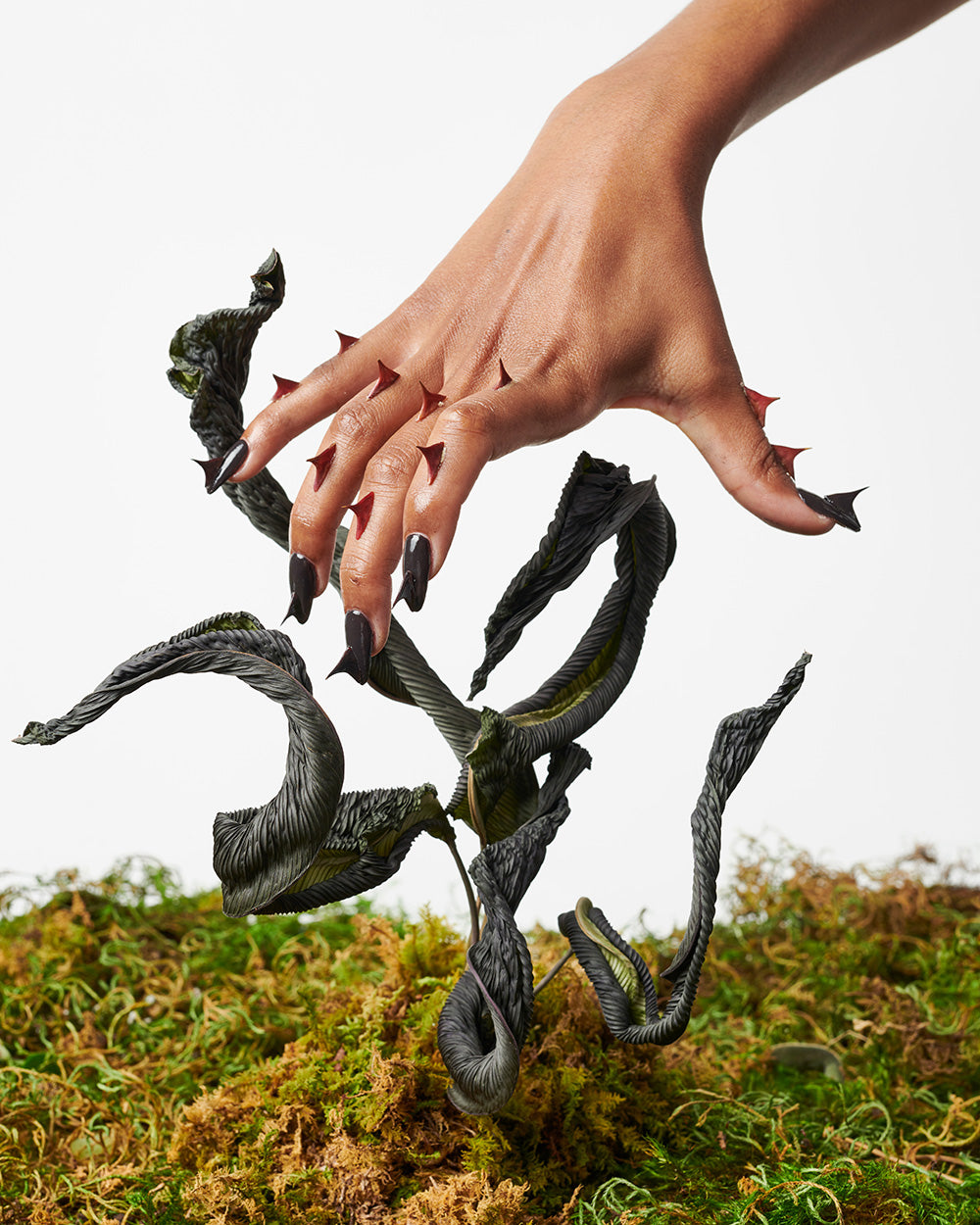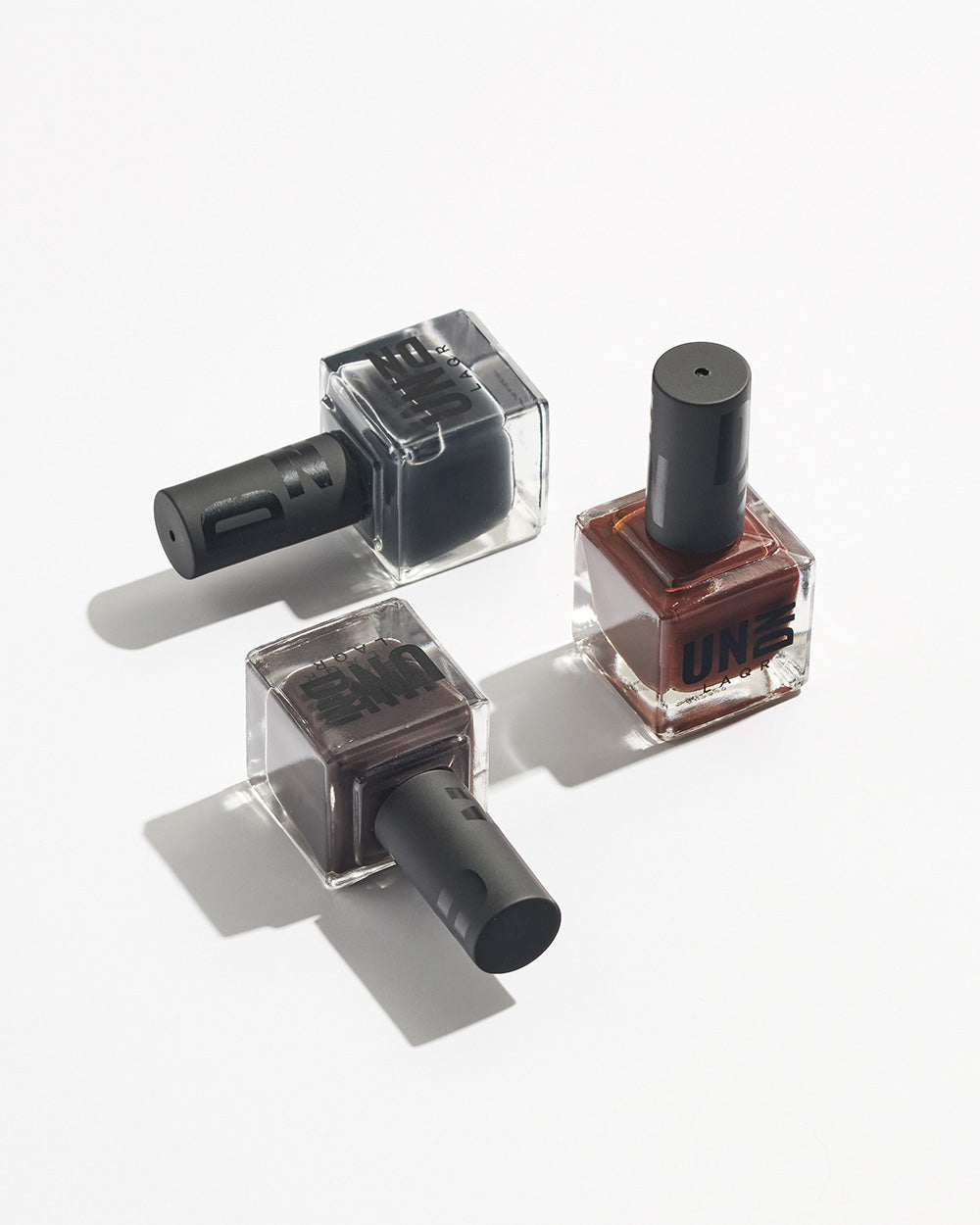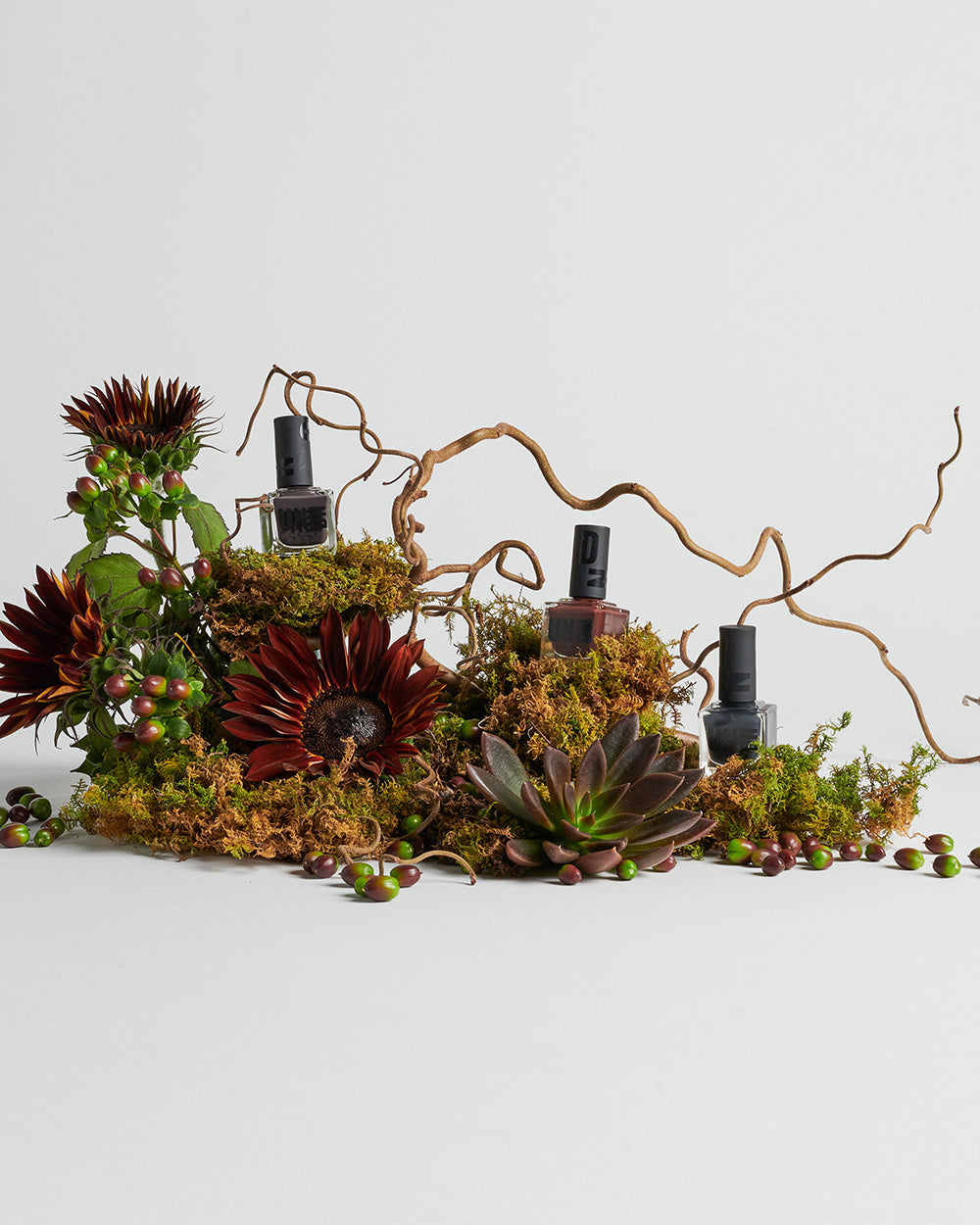 Deep Reflection Set
3 Polish Nail Art Set
Shadows whisper, colors shout.

Transforming through seasons and shadows, Metamorphosis celebrates all that we can become, untamed and unapologetic. Grounded by our ever evolving truth. Like alchemy, we all change forms by natural or supernatural means.

This 3-polish set includes shades: 
Deeply Felt - Gray. 
Middle Earth - Brown. 
Dark Matter - Graphene Matte Top Coat. 

Comes in our limited edition Vertical Guy gift box. 
Kickstart your nail journey with three complementary shades.

Our curated sets are more than just polish – they're a vibe. Featuring box art by MGK and collaborators, every set is a bold expression of art and attitude.