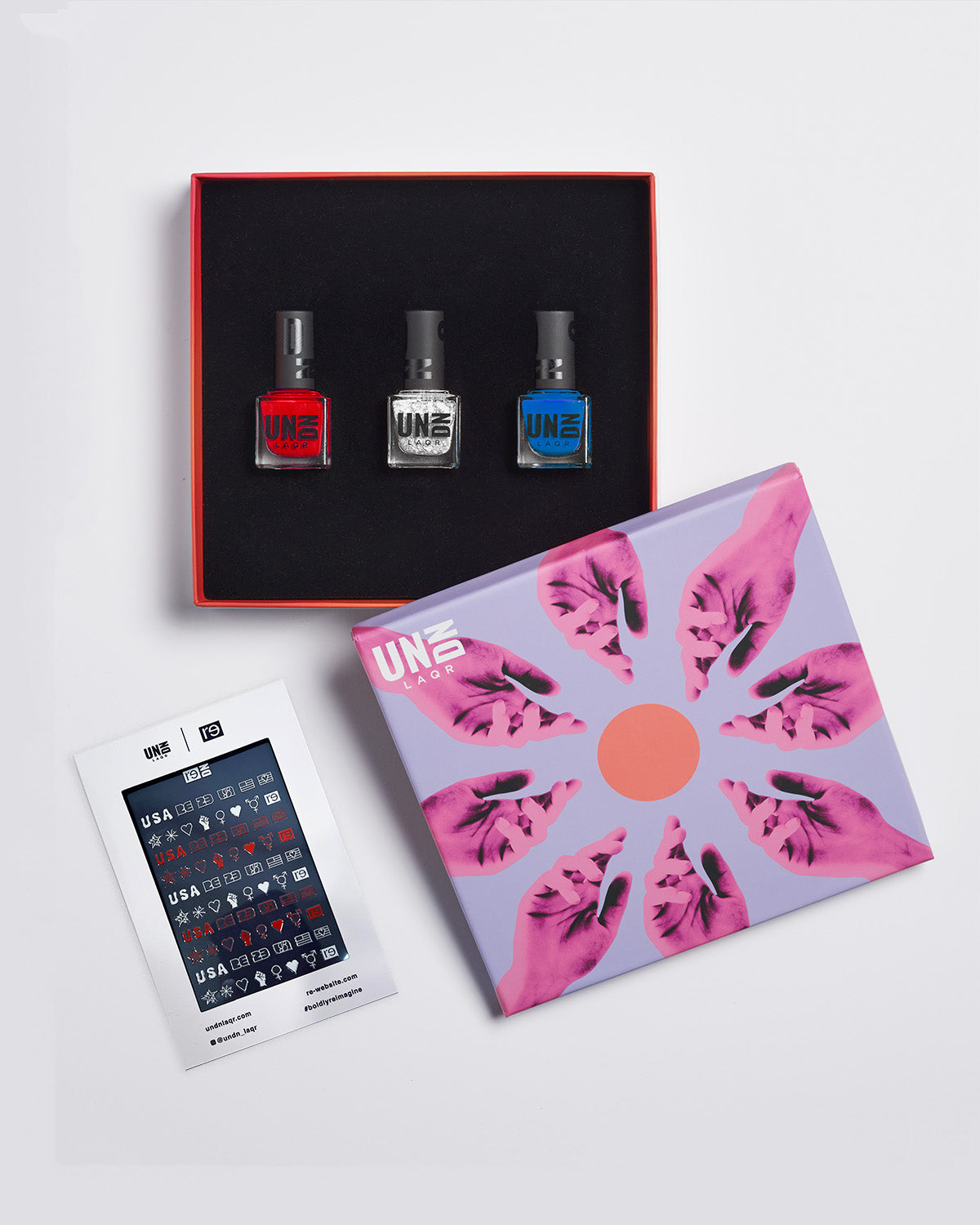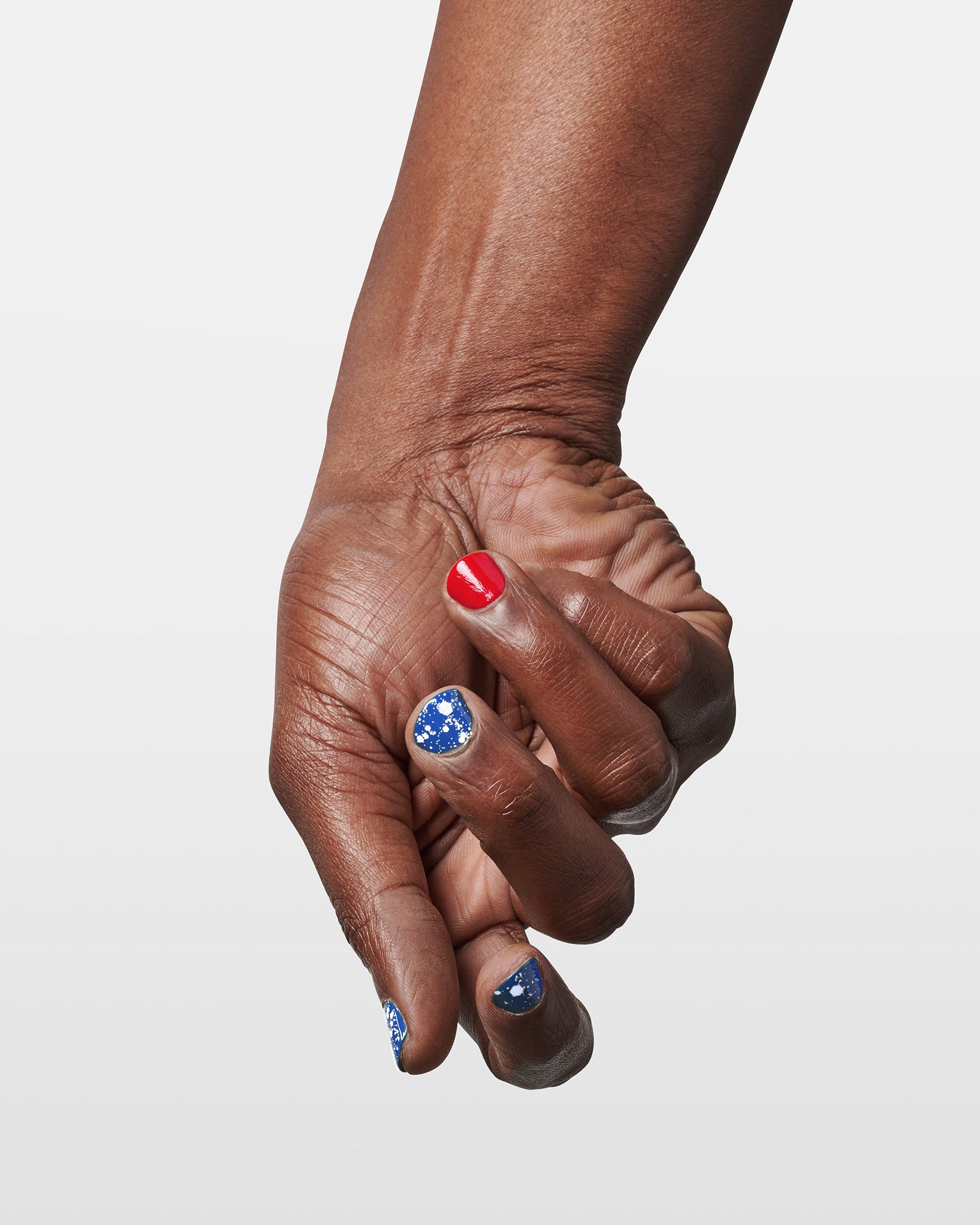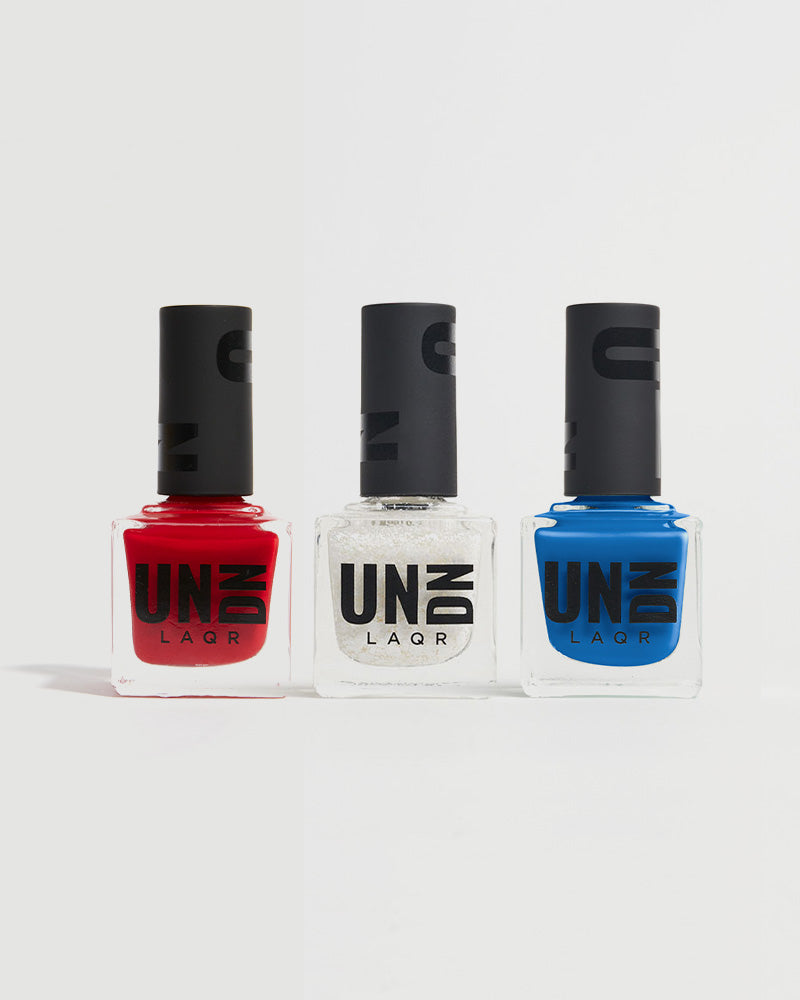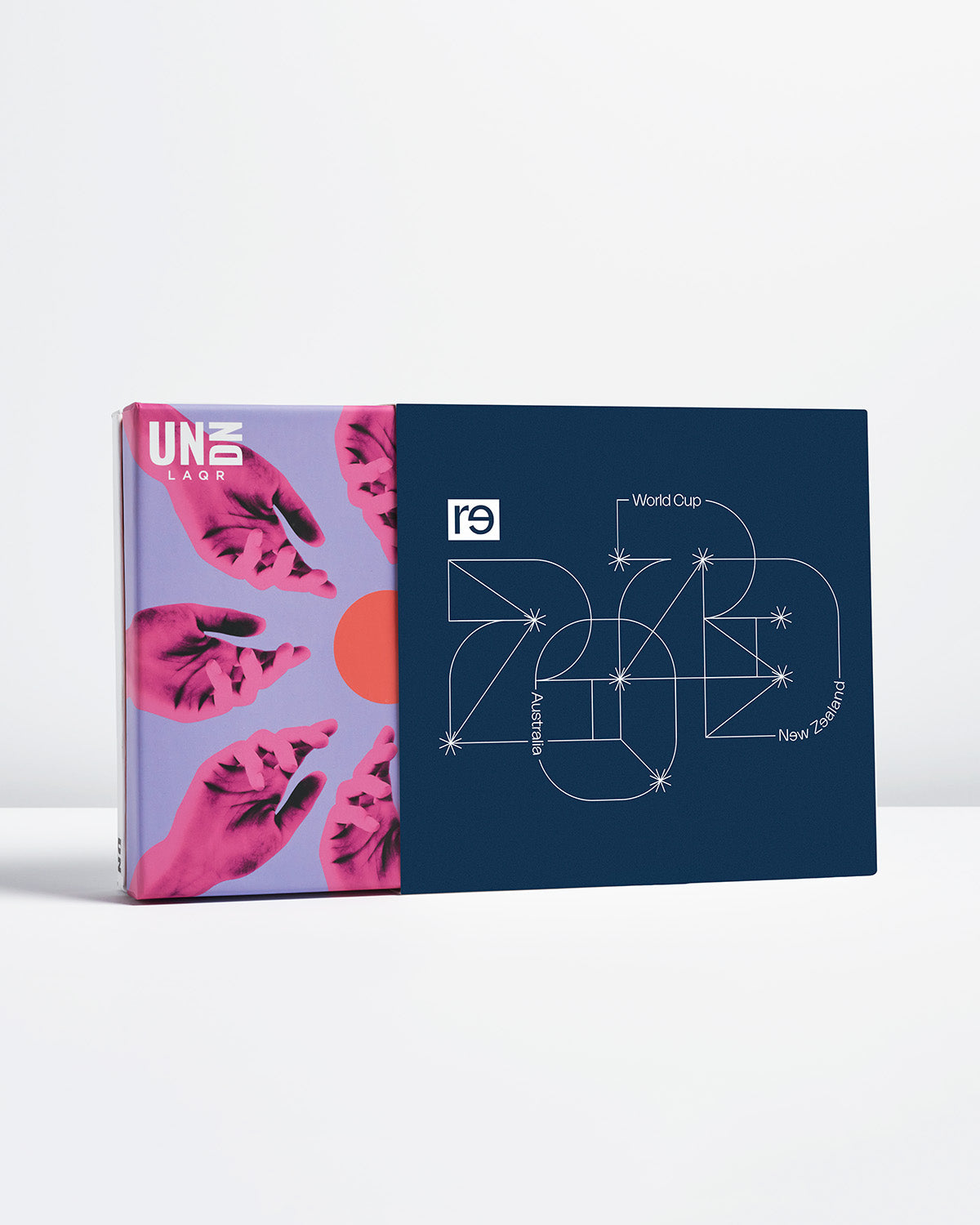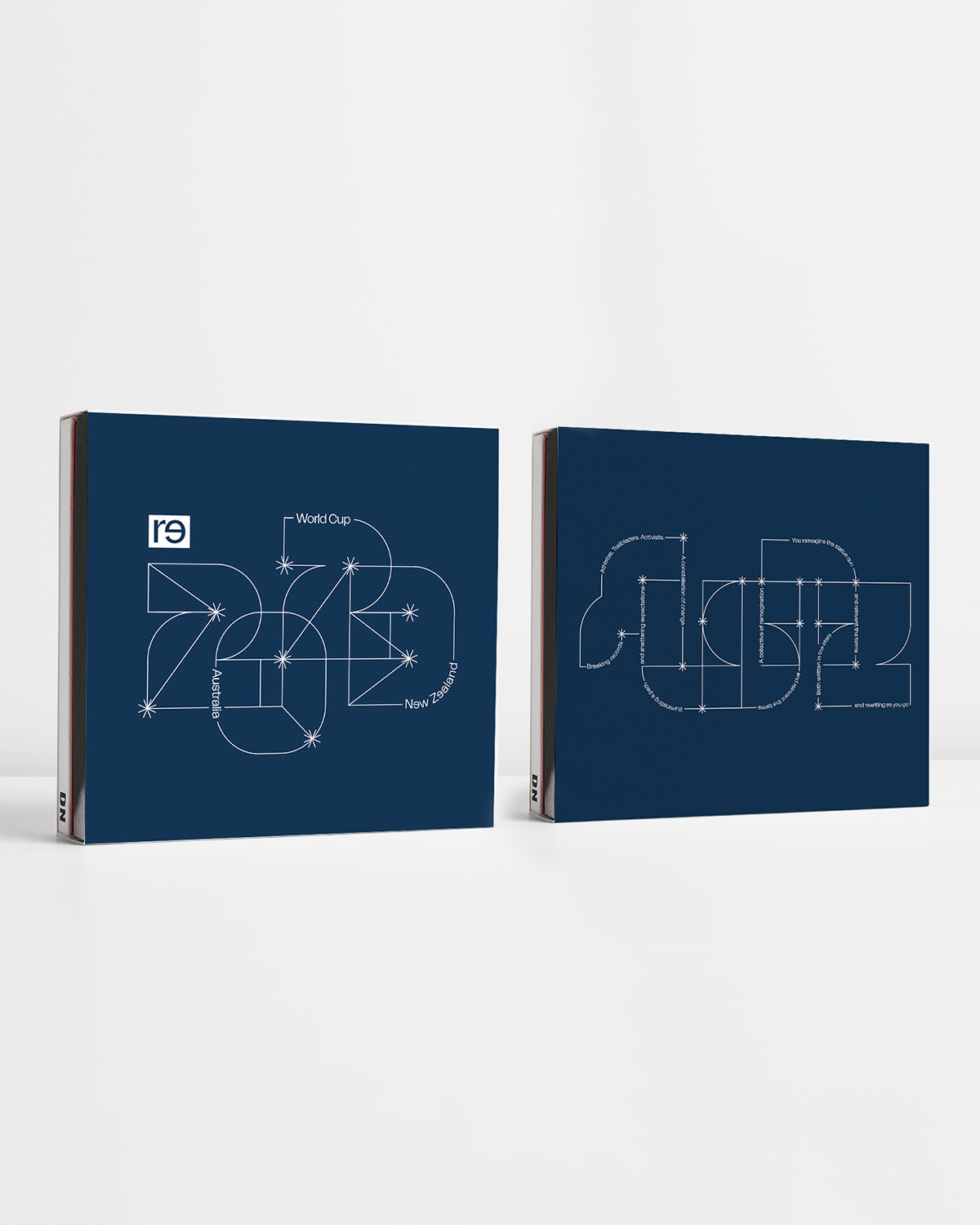 Reimagined Us Set
3 Polish Nail Art Set
Athletes. Trailblazers. Activists. 

'Reimagine US' is about national pride, exemplified in a new, fun and wearable way.  This collection of high quality nail polishes and an exclusive set of nail decal stickers are perfect to make a unique look and support your team during the Women's World Cup
This 3-polish set includes shades: 
Pretty Dangerous - Rose Red. 
Wet Dream - White Splatter. 
No Bad Angles - Mariner Blue. 
Re-Imagine Us Sticker Set. 

Comes in our limited edition UN/DN LAQR x Re-Inc gift box. 
Kickstart your nail journey with three complementary shades.

Our curated sets are more than just polish – they're a vibe. Featuring box art by MGK and collaborators, every set is a bold expression of art and attitude.