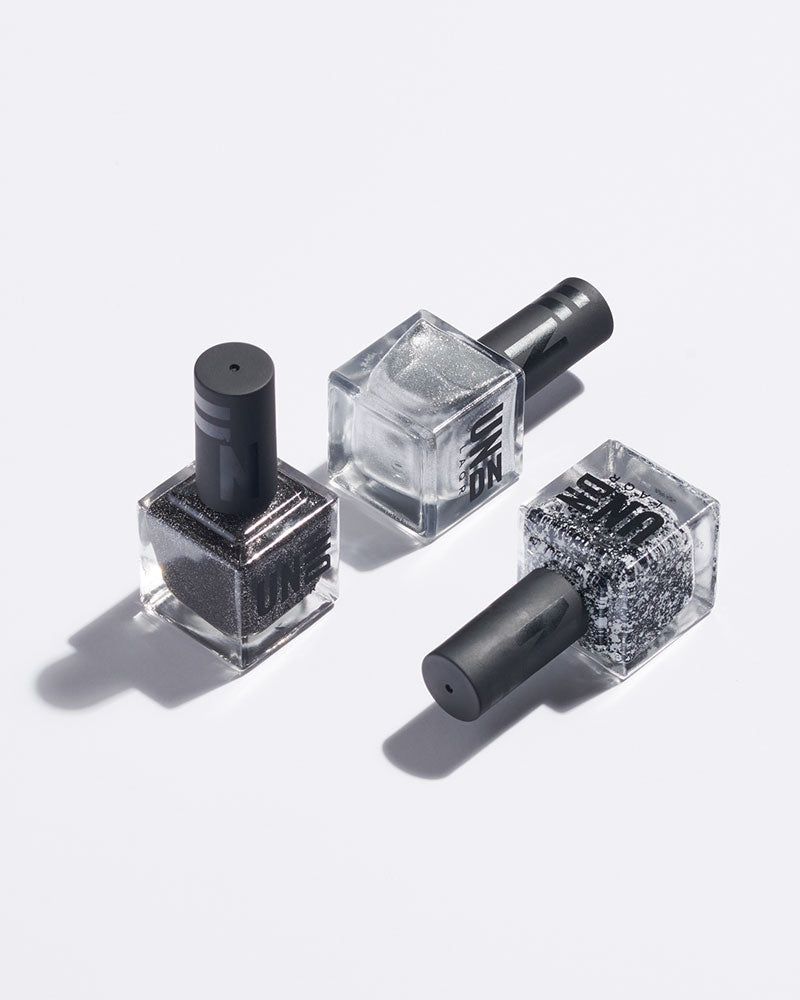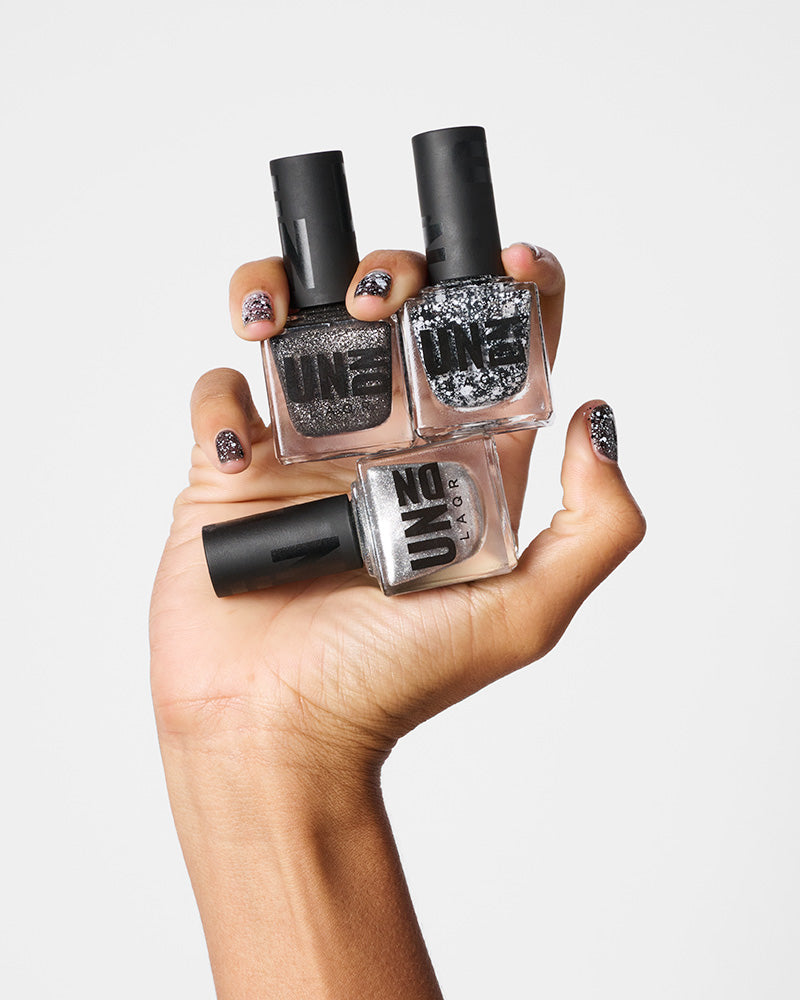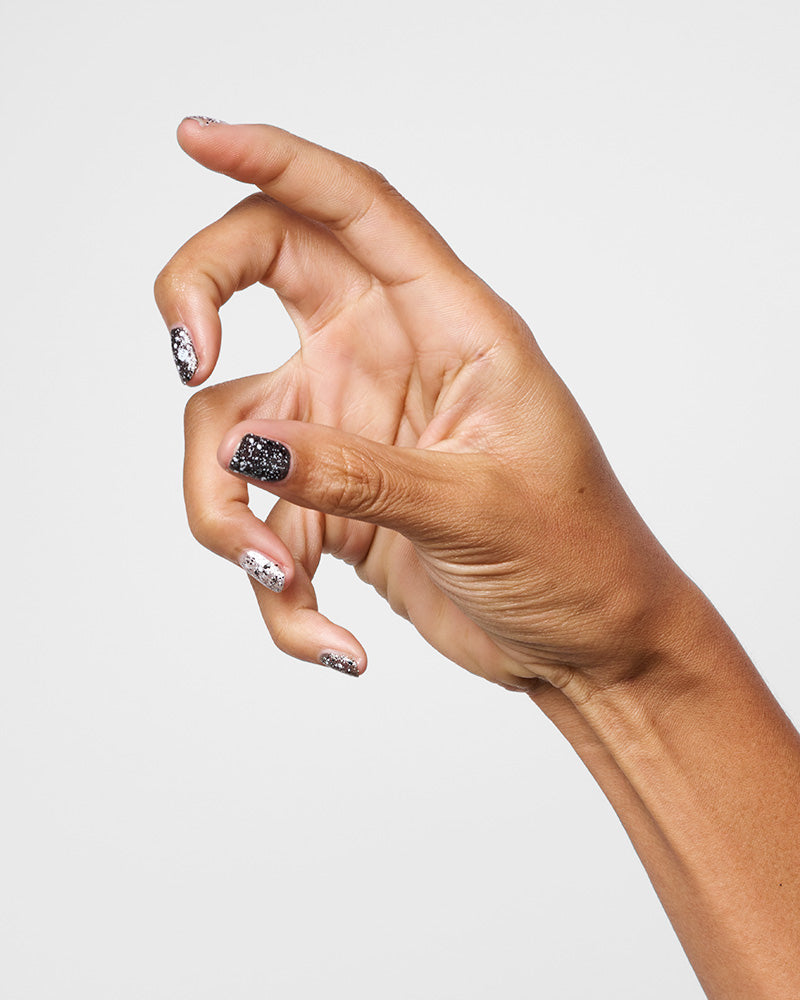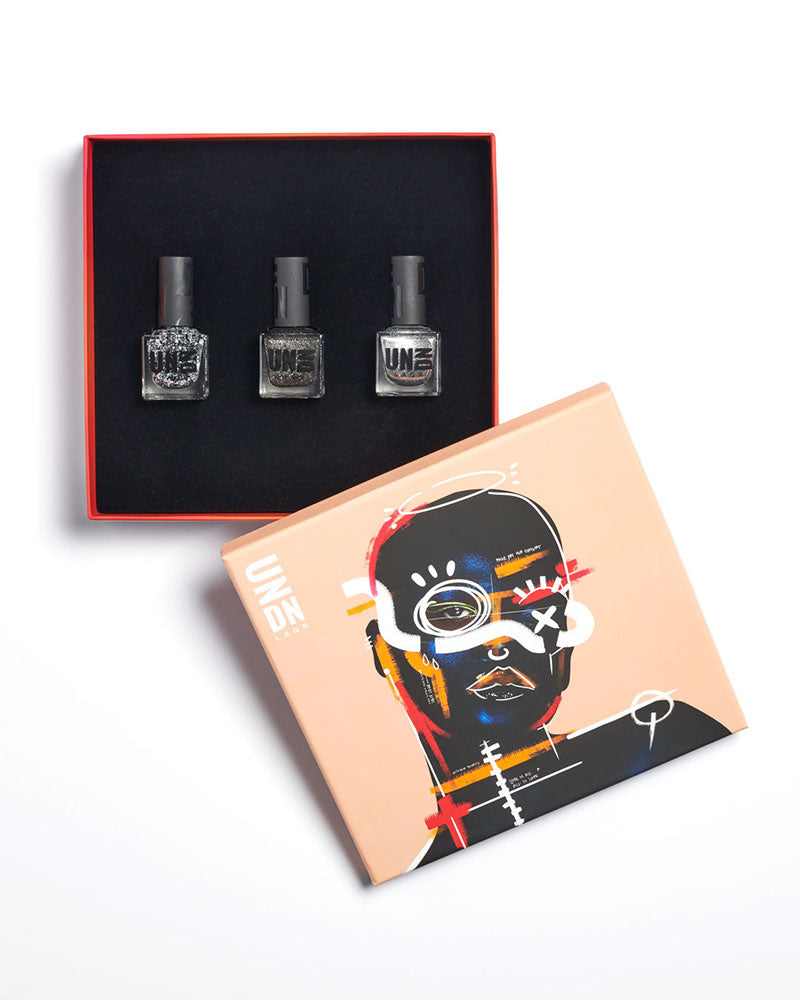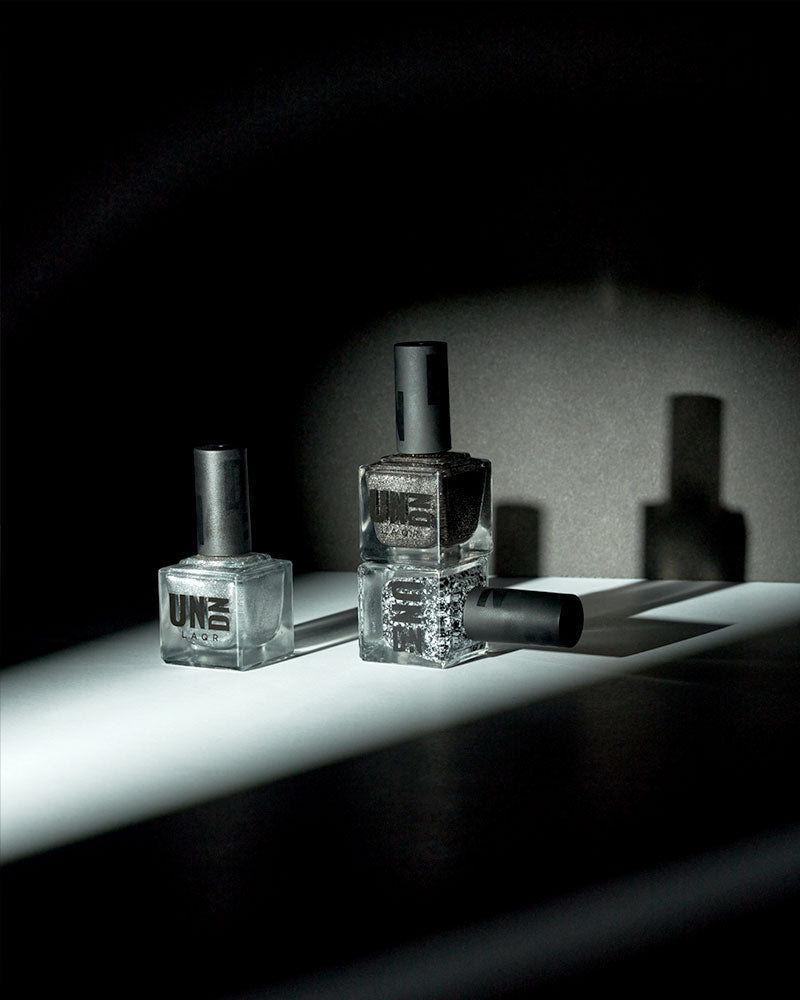 Midnight Mind Set
3 Polish Nail Art Set
Everything is more intense after midnight, things take on a new and deeper meaning. 
This 3-polish set includes shades:  
Bad Dream  - black & white splatter paint effect. 
Lightning Strikes Metallic - silver. 
After Dark Glitter - black & silver glitter. 

Comes in one of our limited edition holiday creators series box by artist Maxime Manga. 
Box art may vary.
Kickstart your nail journey with three complementary shades.

Our curated sets are more than just polish – they're a vibe. Featuring box art by MGK and collaborators, every set is a bold expression of art and attitude.