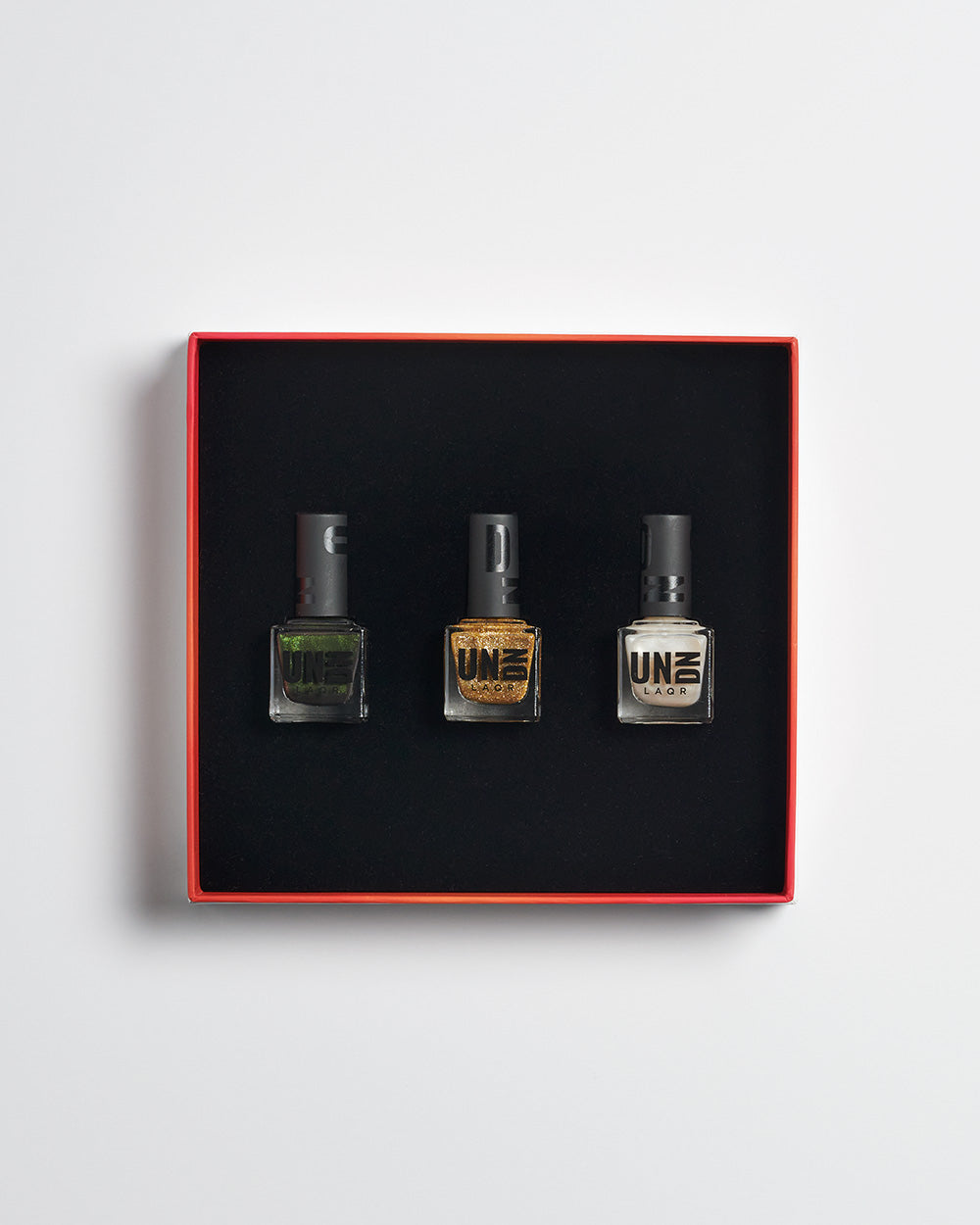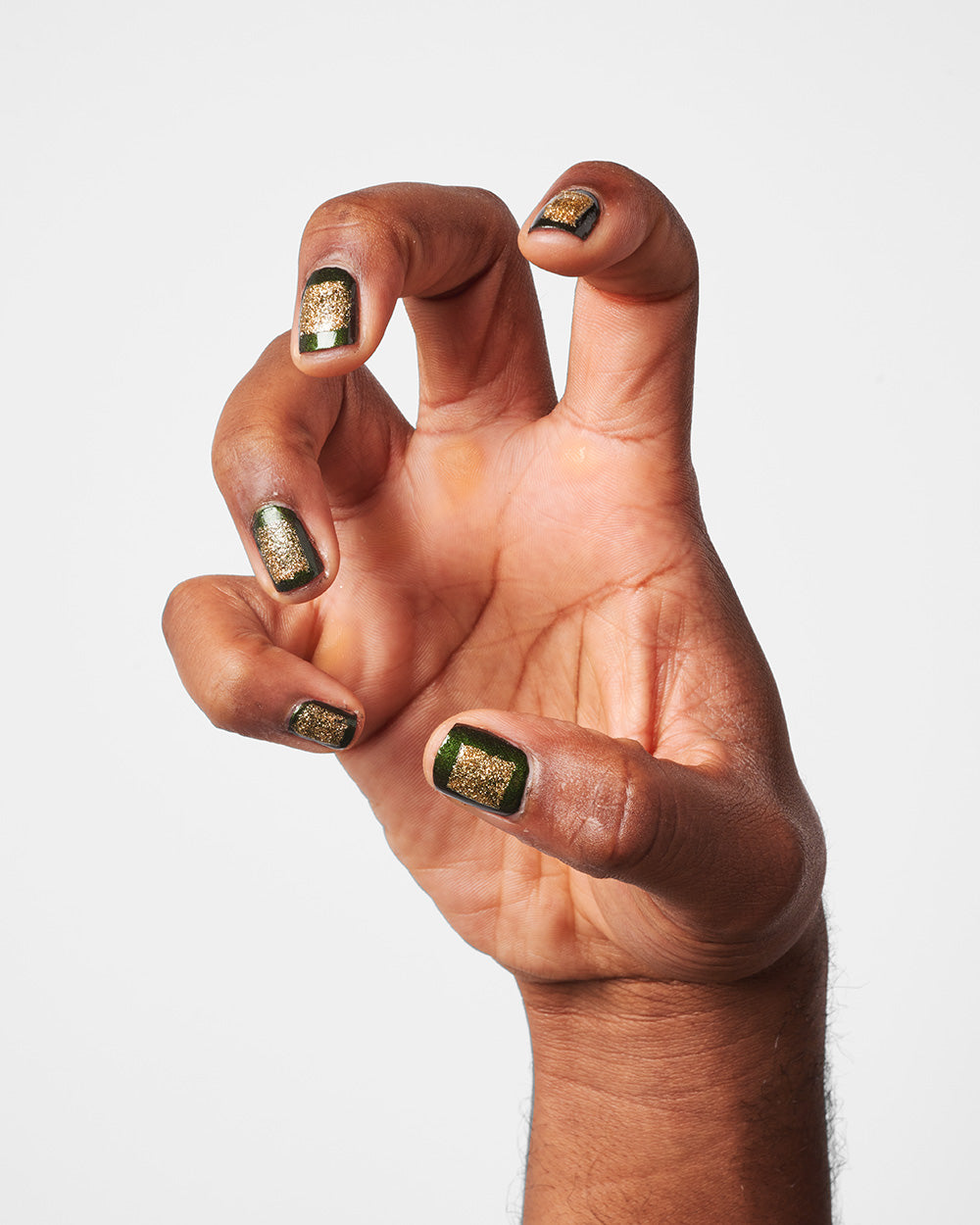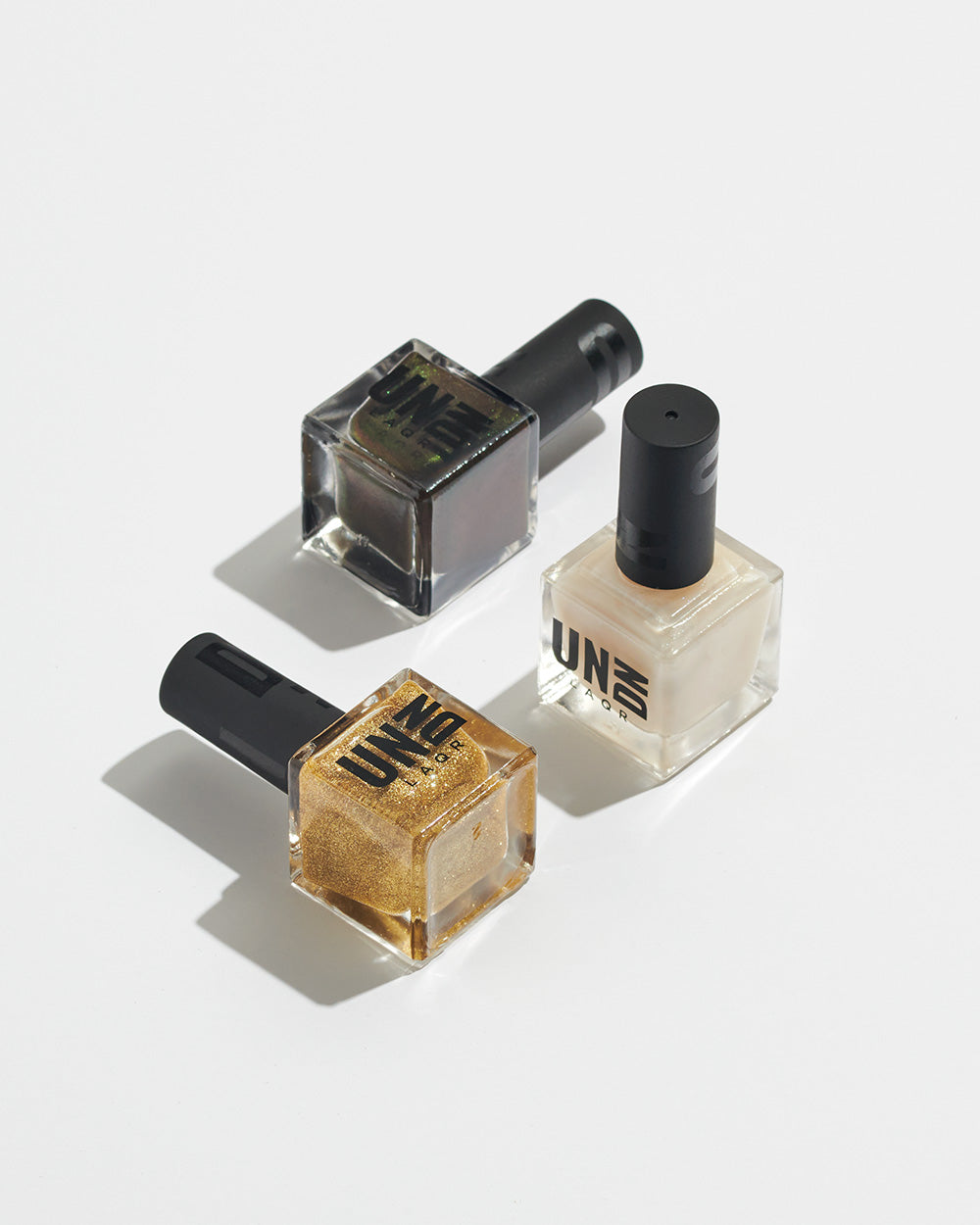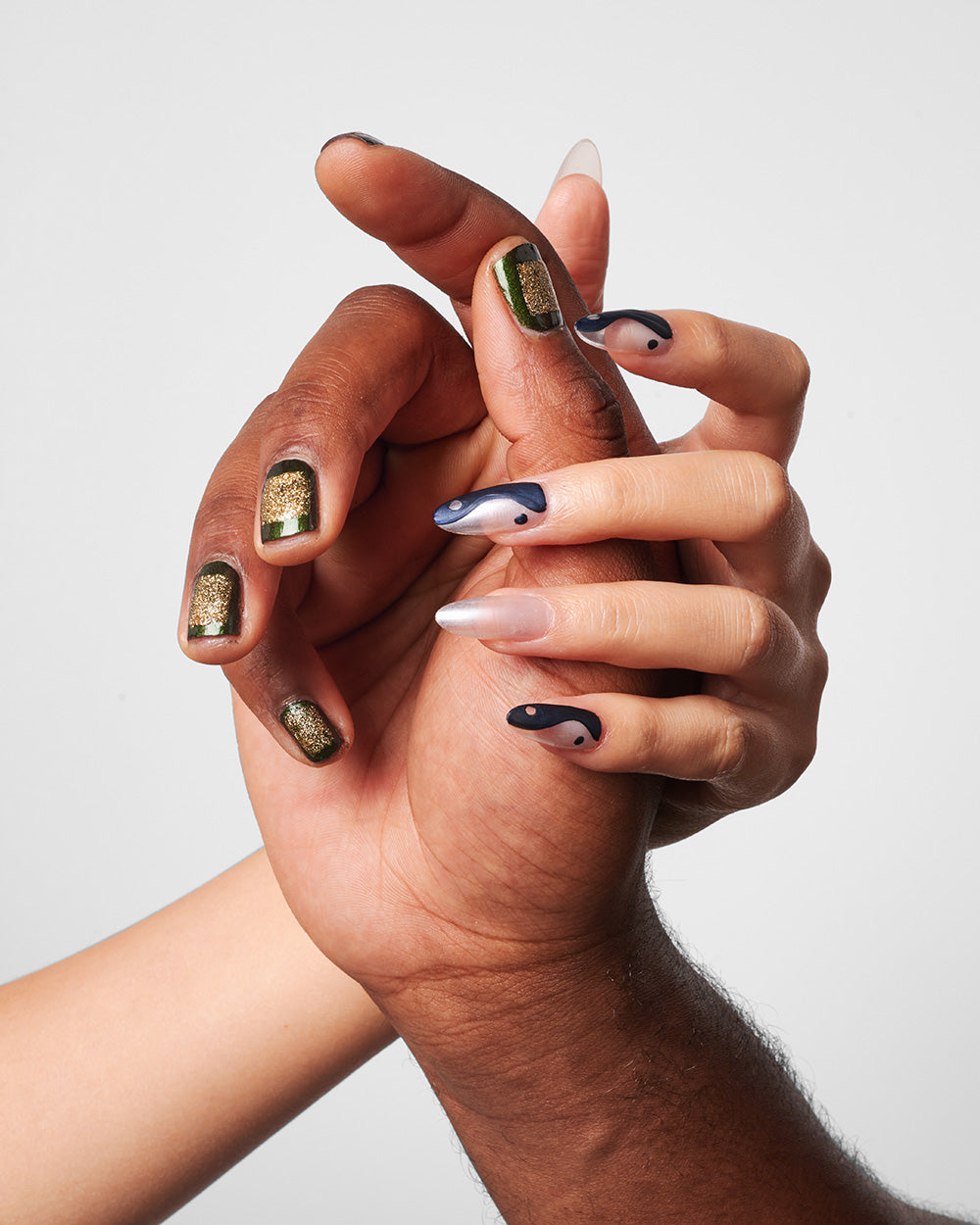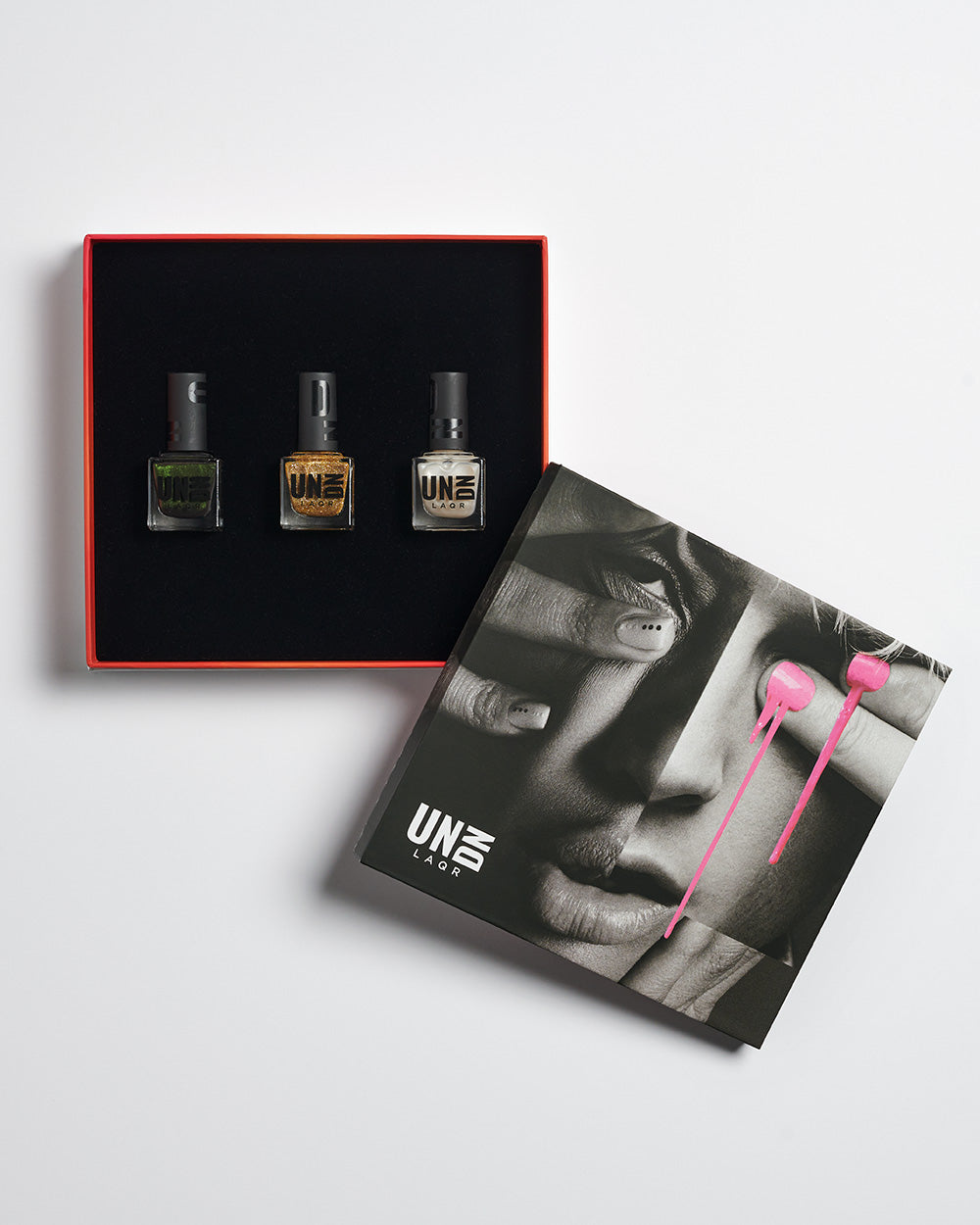 Paris Midnight Set
3 Polish Nail Art Set
Ridin' Dirty.
This 3-polish set includes shades: 
Deep Seeded - Green Shimmer. 
Gilded - Gold Glitter. 
Along for the Ride - White Shimmer. 
Discover deep forests, golden opportunities, and shared quests for beauty.
Kickstart your nail journey with three complementary shades.

Our curated sets are more than just polish – they're a vibe. Featuring box art by MGK and collaborators, every set is a bold expression of art and attitude.